With 4 divisions, 19 production and 32 sales offices, 1800 employees of the BRUGG Group offer innovative solutions for infrastructures worldwide. There is only one thing we live and love even more than our great diversity: breaking new ground together.
Select one of our business areas here.
BRUGG eConnect
Today for tomorrow: BRUGG eConnect develops and produces cable solutions for the future segments of e-mobility, wind power and industry. As the segment leader, we work on important, pioneering projects for the energy transition – and for our customers.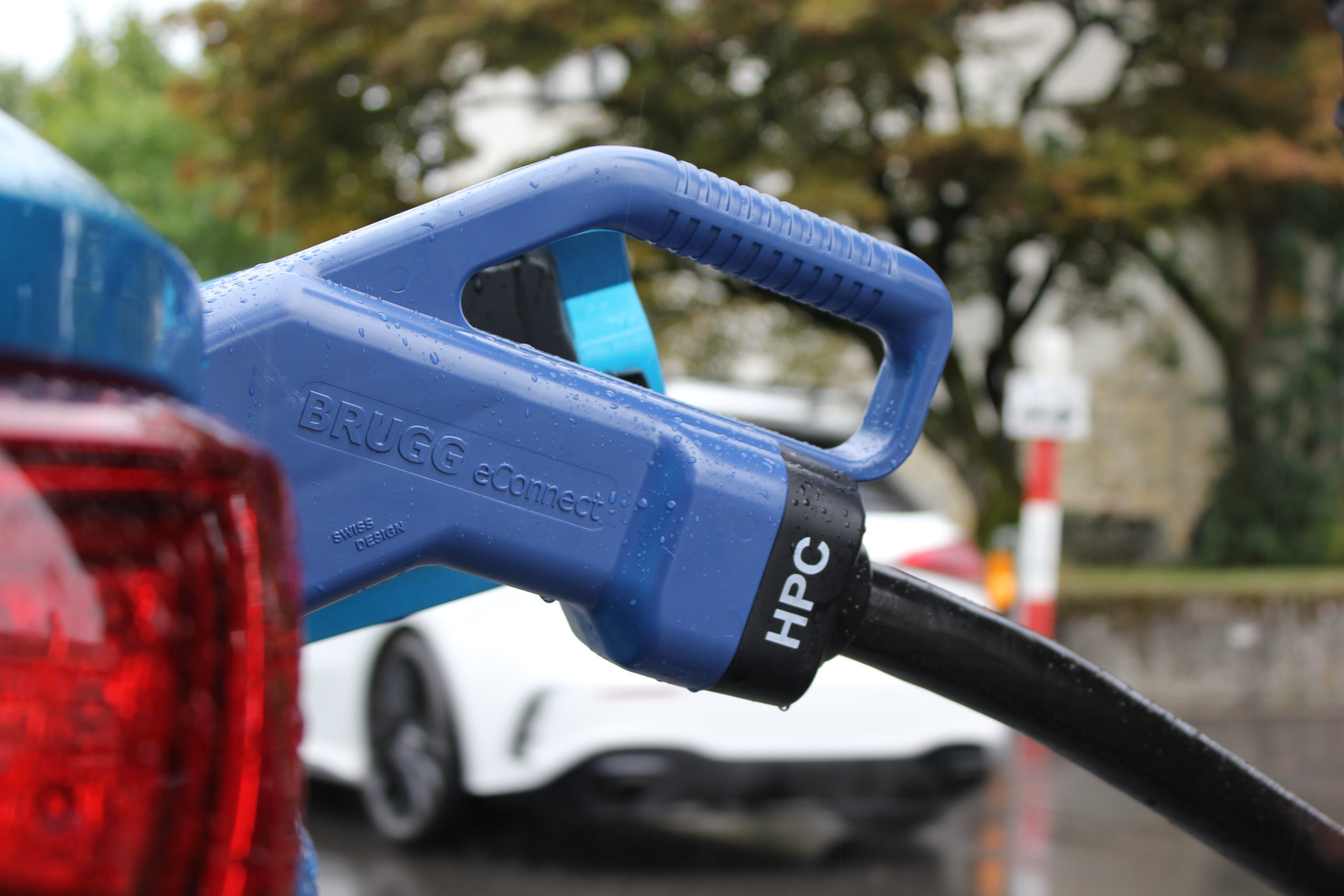 BRUGG Lifting
As a global manufacturer of elevator ropes, architectural ropes, wire ropes, lashing and lifting gear. BRUGG Lifting makes elevators simpler, more inventive and more successful. From our strategic product development to installation training and digitalized customer service.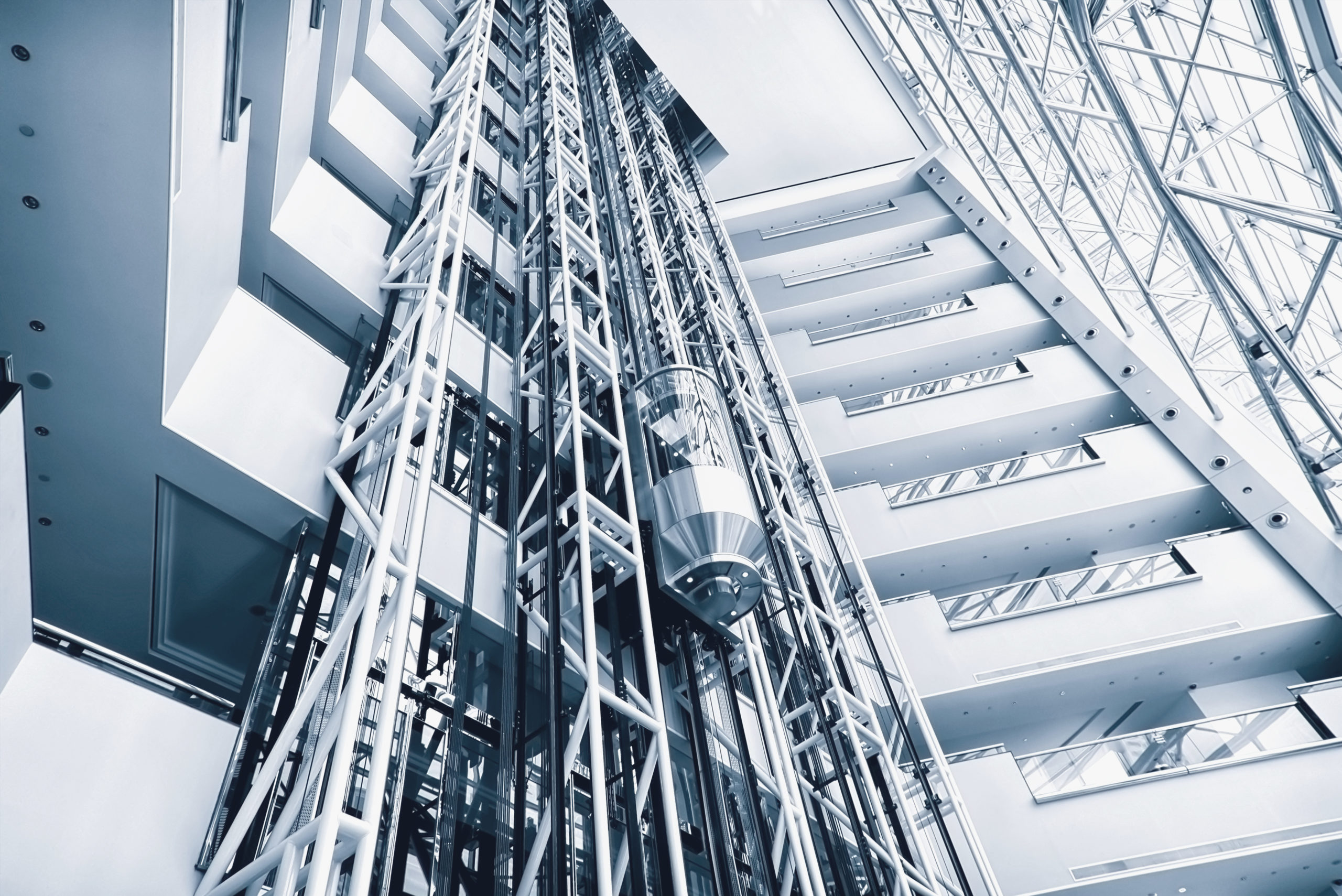 BRUGG Pipes
BRUGG Pipes guarantees the secure and efficient transportation of liquids, gases, and heat around the world. We are both pioneers and partners. For pipe systems in the fields of local and district heating, filling stations and tank systems, cooling, cold water and for industry.
BRUGG Real Estate
BRUGG Real Estate makes room for pioneers: By leasing real estate, we offer BRUGG operating group companies – and third parties – perfect locations and premium premises with ideal transport connections.
Geobrugg
Monitoring, warning, preventing, protecting – these four cornerstones of all Geobrugg activities are both our motivation and aspiration. As part of our pioneering work, we develop, produce, sell and operate groundbreaking technological systems that protect people and infrastructure. Today and in the future.
Fatzer
FATZER ropes for cable cars and mountain railways take millions of people to the top of mountains, across deep valleys and through cities around the world, every year. Our architectural ropes support bridges, stadium roofs, secure facades and radio masts.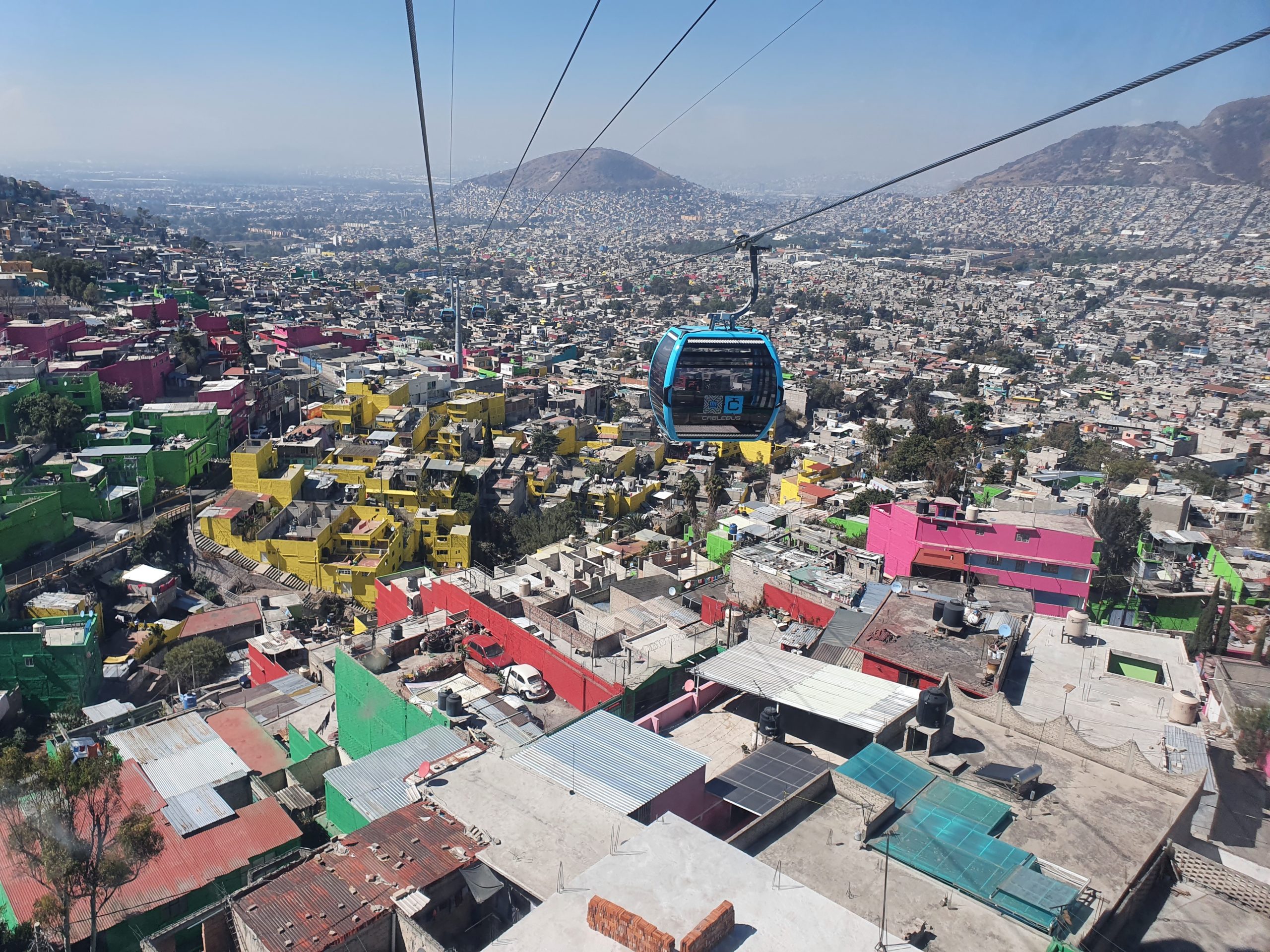 Rittmeyer
Rittmeyer develops and delivers ready-to-use measurement and control technology solutions for energy and water suppliers, hydropower stations and wastewater treatment plants. As pioneers, we work tirelessly to develop solutions and services to safeguard the supply of water, electricity, gas and heat in the future.
Whether in the mountains, in high-rise buildings, hdydroelectric power plants or wind turbines – the innovative solutions of the BRUGG Group are applied in a wide variety of areas. Here are some examples of our pioneer projects: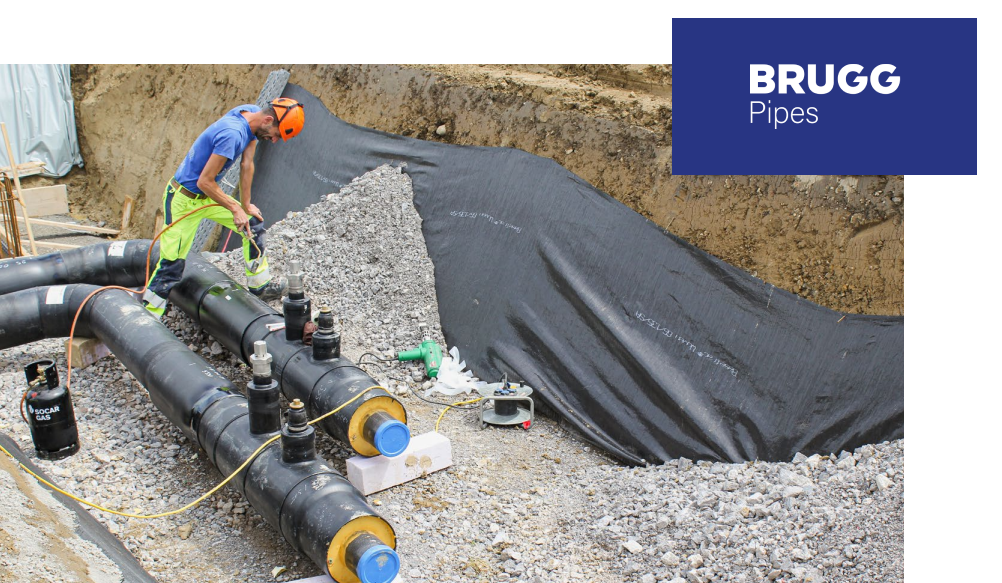 BRUGG PIPES is a partner in the ambitious project being developed by Energie Ausserschyz AG, which is to be driven forward at speed over the next few years. Staff are working hard to lay district heating pipes, and the number of connected households is increasing continuously. The project planning envisages the network being expanded in several stages until 2030.
The Guiyang World Trade Center, one of the world's highest construction projects, has been under construction between a mountain landscape and the Nanming River since 2017. The pedestrian-friendly complex consists of 21 structures with highrise and low-rise buildings. The 380-meter high tower of the World Trade Center forms the centerpiece. It will be the highest building in the Province of Guizhou, CN, one day. Our ropes are involved in the first project in the Province of Guizhou that allows cars to drive into apartments.
According to the Swiss Federal Council, about 3.6 million electric cars are expected on Swiss roads by 2050. An expanded charging infrastructure will be needed to achieve this target. This is why the Swiss high-speed charging operator GOFAST has set itself the goal of developing Switzerland's largest highspeed charging network with local, regional, and national partners. Here, GOFAST is counting on the Swiss charging system manufacturer Evtec and the cable systems produced by BRUGG eConnect.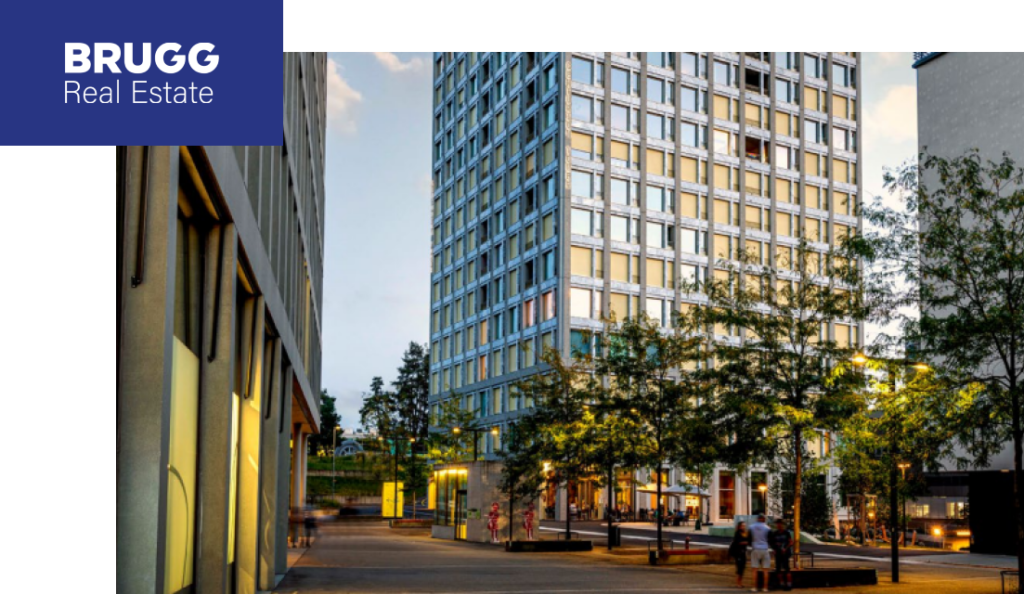 The CENTURION TOWER is the tallest building in the center of Brugg-Windisch. It has a volume of about 80,000 m³. The two basement floors contain parking spaces as well as plant, service, utilities supply, and waste disposal rooms, while the first floor contains the reception of the CENTURION TOWERHOTEL, including a restaurant for 70 guests. The roof terrace with its spectacular views has been developed and can be used for events.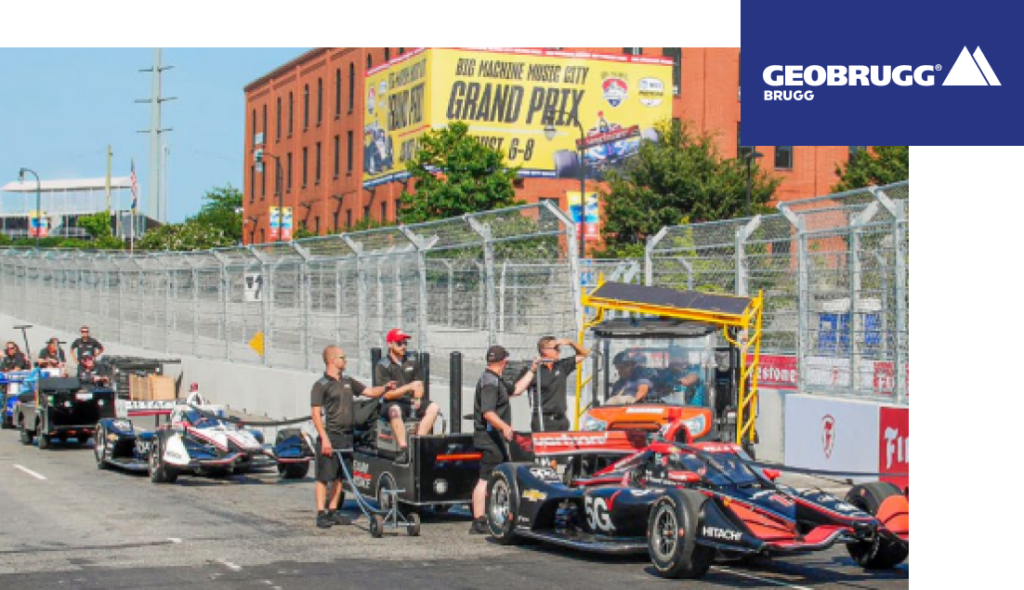 Geobrugg is not only one of the market leaders in preventing natural hazards, we also stand for the highest quality and safety in the motorsport industry. We are the first company to have received FIA homologation – the gold standard for safety in motorsport – for mobile motorsport debris fences, which can also be used temporarily on construction sites in mountain areas. This has made us the partner for new circuits around the world.
With a population of about 22 million, Mexico City is one of the world's largest cities. The traffic is so heavy, the roads so congested that you can move only very slowly. New efficient means of transport have been in use since summer 2021: two cable cars equipped with PERFORMA high-performance ropes and continuous TRUscan rope monitoring. They operate 18 h/day or 7,000 h/year. High utilization combined with essential availability places extreme demands on the rope.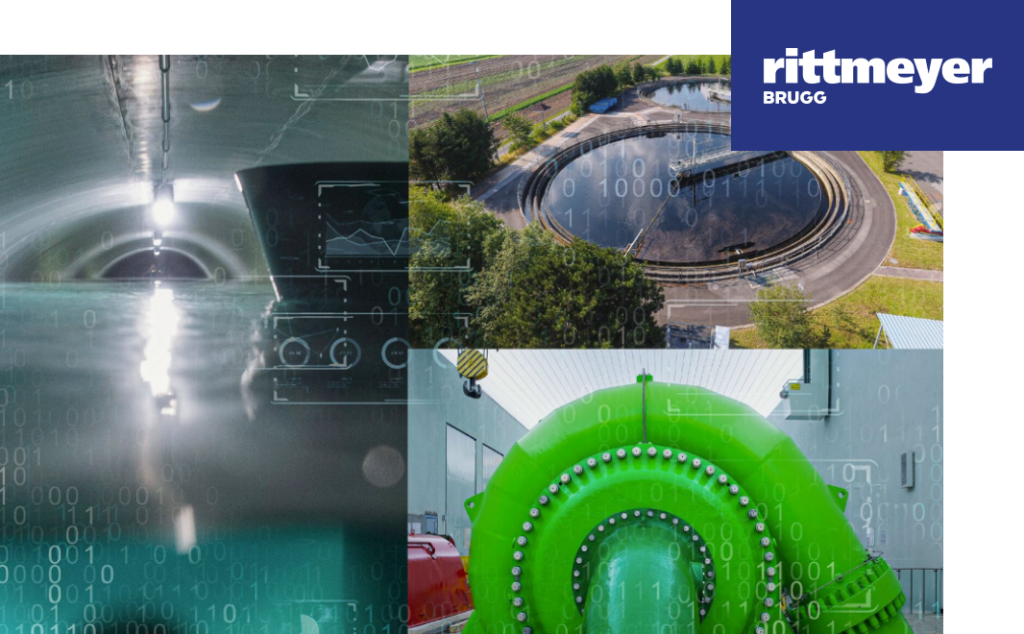 RITUNE is the cross-process Rittmeyer software for optimization and sustainable reduction of energy and operating resources in wastewater treatment or water supply systems. With the help of adaptive data mining technologies, RITUNE analyzes and makes plausible operating data which, due to their volume, can no longer be efficiently evaluated by humans. This results in a previously unknown transparency in the processes and clear recommendations for action can be derived for the operation of the plants.