Contribution of our products and infrastructure solutions

District heating / district cooling (Rittmeyer & Pipes)
The use of waste heat, for example from waste incineration plants, factories or sewage treatment plants, is one of the most important pillars of efficient energy supply in Switzerland and around the world. Well-insulated pipes that can transport the energy without losses as far as possible play a key role here. BRUGG is positioning itself here with special innovations: For example, the CALPEX PUR-KING pipe system has the world's best thermal insulation capacity.
Resource optimization (Rittmeyer)
RITUNE Water - The intelligent data service for the water and energy industry.
Global warming poses new challenges for the water industry. Despite increasingly longer periods of drought, more frequent extreme weather events such as heavy rainfall and less snowfall, water suppliers must be able to supply sufficient water of the required quality on a permanent basis. And that's where RITUNE Water comes in.

RITUNE Water is an intelligent data service that securely brings together data from a wide range of environmental and metering systems and presents it clearly using state-of-the-art dashboards and reports. In addition to local and regional information, it will be possible in the future to determine supra-regional or even nationwide correlations, draw conclusions and draw inferences. Effects of climate change, such as a changing water supply, will be recognized at an early stage and require new or adapted water distribution regimes. Demand and availability forecasts can be made, bottlenecks identified and action plans developed.

RITUNE Water helps utilities to manage water resources sustainably and to ensure a secure supply for the population, industry and agriculture.
Coastal protection (Geobrugg)
Climate change is not only causing sea levels to rise, weather extremes are also increasing. Strong storms and the associated high waves often lead to massive coastal erosion, threatening people and infrastructure. Special coastal fortifications from BRUGG made of high-strength, corrosion-resistant steel wire counteract this, are durable and vandal-proof, and require no maintenance for years, while other solutions often have to be replaced after just one or two years. Another advantage is the visual aspect. The nets are hardly noticeable and integrate into the environment.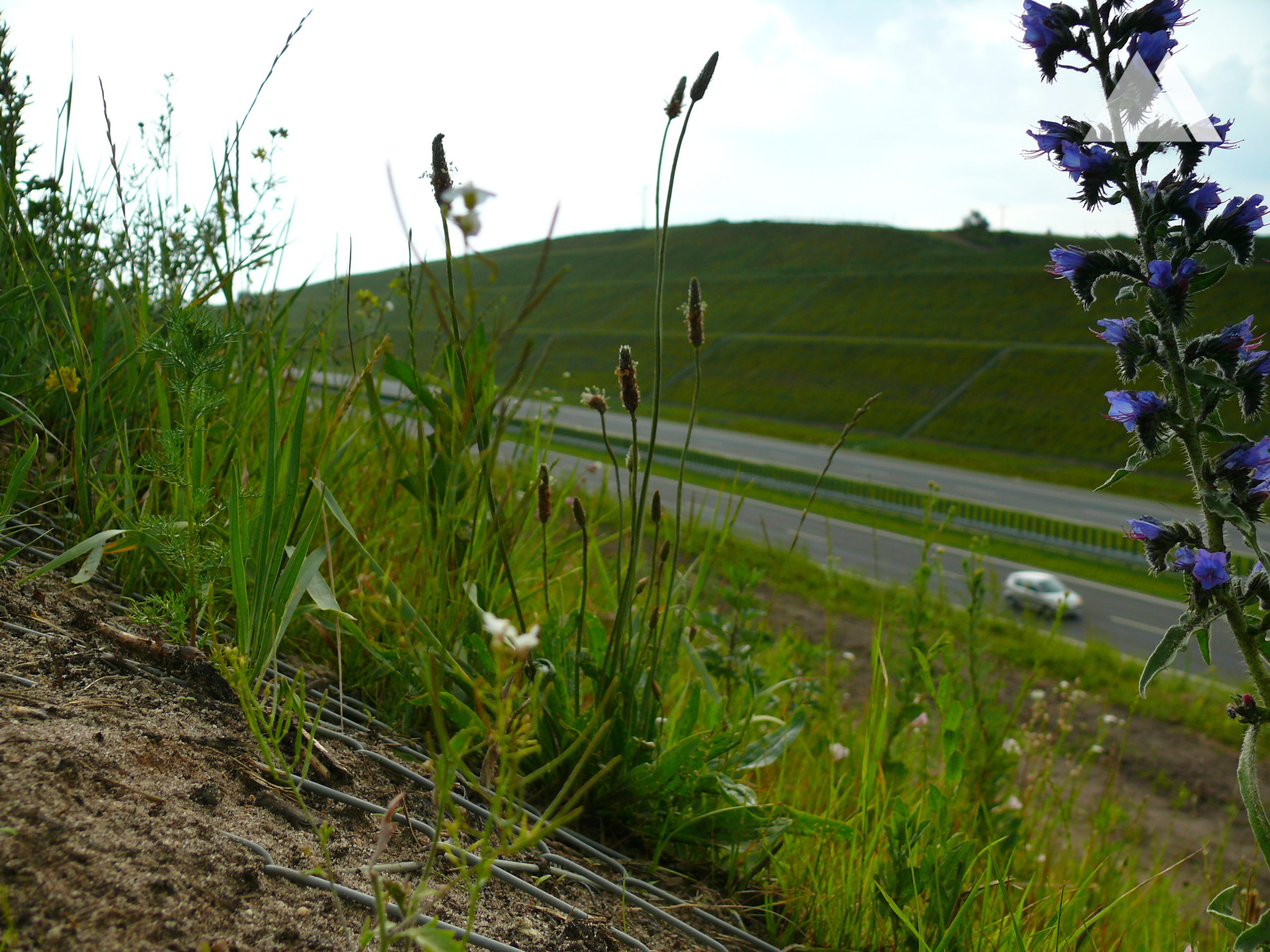 Slope stabilization (Geobrugg)
Due to climate change and the associated extreme weather situations, more and more slopes are becoming unstable. One of the traditional protection measures is the use of shotcrete. As an alternative, BRUGG manufactures and supplies highly efficient protection solutions made of high-strength and corrosion-resistant wire mesh, which are far superior to these conventional concrete measures in terms of protective effect as well as CO₂ and resource efficiency (e.g. through longer service life). In addition, slopes secured in this way can be planted with vegetation. The first greenery appears after just a few weeks, and the net is often covered by plants after just a few months.
E-mobility (BRUGG eConnect)
The transport sector is one of the biggest CO₂ emitters of all. 25 percent of harmful carbon dioxide pollution in Europe is attributable to road traffic. With the signing of the Paris climate treaty, this will change - also thanks to the growth sector of e-mobility. Environmentally friendly electric and hybrid vehicles require an efficient and reliable charging infrastructure. BRUGG develops and produces high-quality cable systems that transmit energy with maximum low loss from the charging station to the battery and into the entire vehicle periphery. Even more important for the users of e-mobility is the fast charging time that is possible with the BRUGG solution. This is what gives e-mobility the acceptance it needs, which ultimately leads to users switching to the new form of mobility in large numbers and thus counteracting climate change.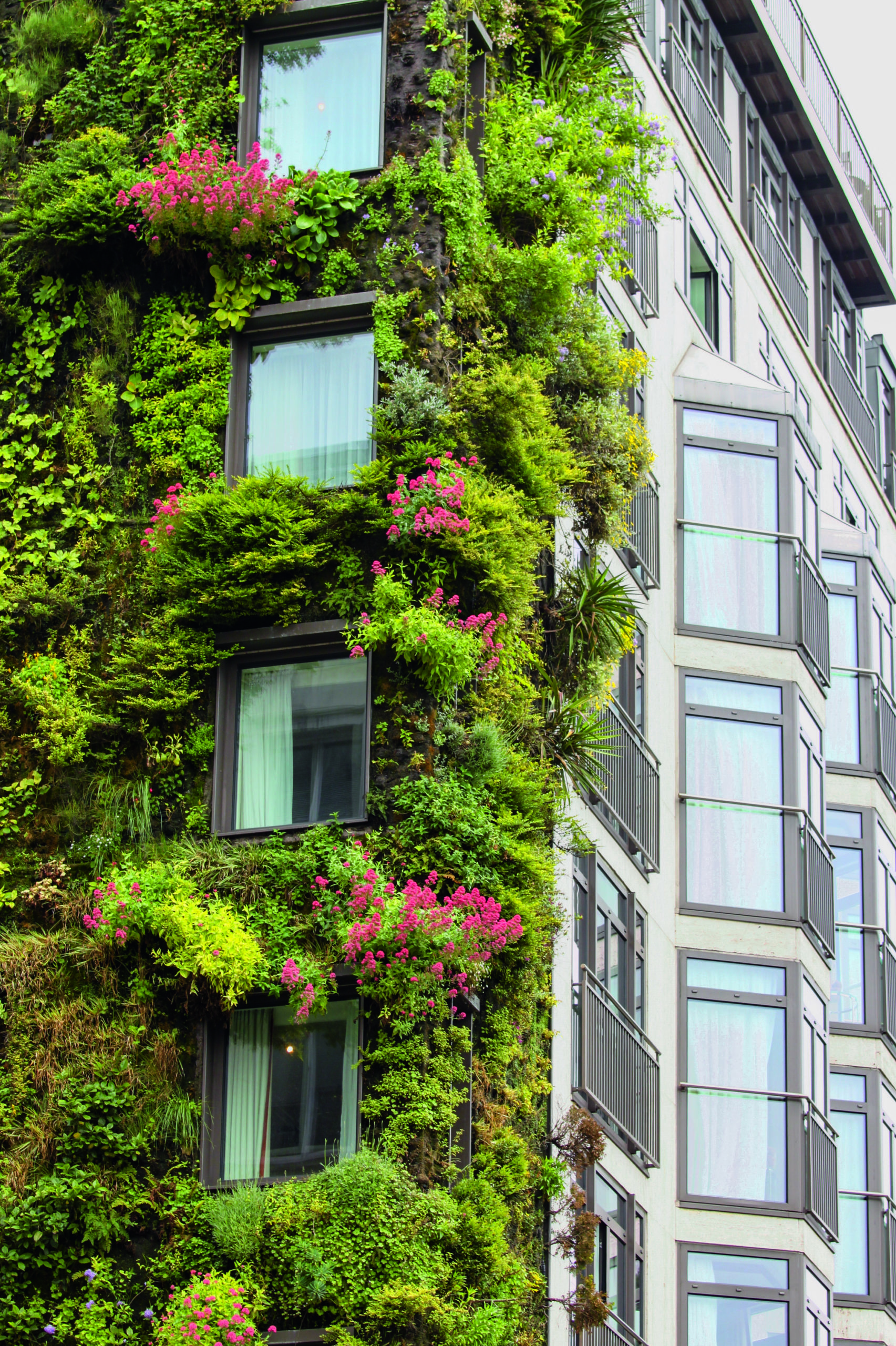 Facade greening (BRUGG Lifting)(BRUGG Lifting)
In times of strong heating of cities and climate change, vertical greening of buildings offers a sensible option for regulating the urban climate. In winter, greened walls have a heat-insulating effect and in summer they prevent facades from heating up strongly (ÖkoKauf Wien). This can counteract the effect that cities heat up more than natural areas due to the large surface area of concrete, glass and metal and form so-called heat islands. For the individual buildings, there is also a thermoregulating effect, since green facades can achieve a thermal insulation comparable to a 2 cm thick polystyrene layer in winter (measured on the MA 48 building in Vienna, ÖkoKauf Vienna). Due to the water evaporation of the plants in summer, the cooling capacity provided is also considerable, depending on the plant species. Through this regulation work, the facade greening also helps to reduce the operating costs of the individual buildings (ÖkoKauf Vienna). With the DECO LINE, BRUGG Lifting offers the necessary products to provide the plants with the desired support during facade greening: Spacers, cross clamps, climbing rungs and stainless steel wire ropes.
High-performance ropes for ropeways (Fatzer)
Ropeways are one of the most climate-friendly means of transport. They pollute the environment significantly less compared to other means of transport such as cars, buses, streetcars or subways (PWC, 2022). Other positive aspects for the environmental balance are the significantly smaller space requirements and the low noise emissions. Fatzer's conveyor ropes, which are specialized for this means of transport, have twice the service life of conventional ropeway ropes. The design and construction of these ropes, called Performa, also protects the sheaves, thus extending their service life. This also results in higher energy efficiency during maintenance, which is directly reflected in reduced maintenance costs.